CANVAS PRINT DISPLAY IDEAS!
Wondering how to display your canvas prints?You've come to the right place! Here are some cool ideas to display your canvas prints from picaboo.com, posted by Becca. 
Get Inspired!

Family Wall Clock Canvas Prints Display
This fun and lively family wall clock highlights your favorite moments and reminds you that this is the time of your life. Use from eight to 12 Canvas Prints to form your wall clock.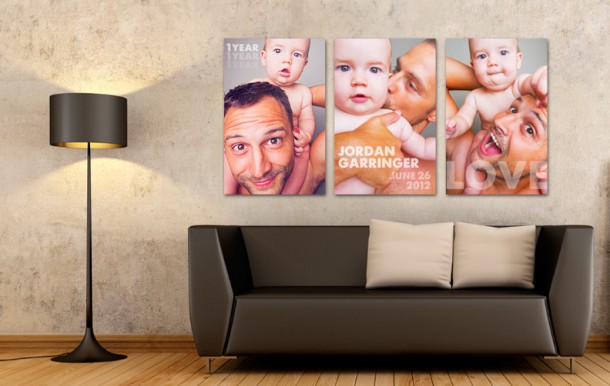 Lovely Triptych Canvas Prints Display
A triptych is a work of art divided into three sections. The panels can be equal-sized or the middle image can be larger than the other panels. Using three or more Canvas Prints, you can easily create a triptych to immortalize a special moment, an event or highlight members in your family. You can mix and match the sizes or keep them all the same.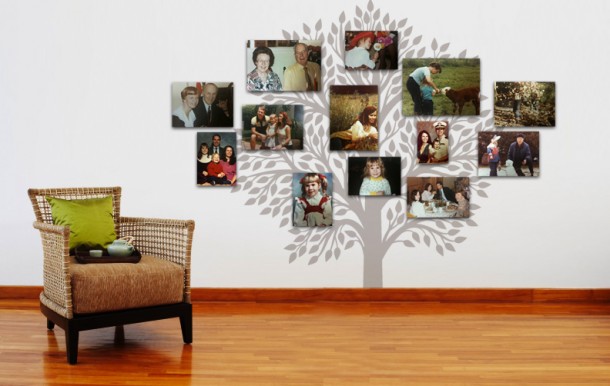 Family Tree Canvas Prints Display
Forget about putting your family tree on paper! Put it on your wall. Use a stencil to create the tree and then pepper it with the members of your family. When creating multiple Canvas Prints, think about a cohesive idea that binds them together. Maybe all the images are sepia-toned or each leaf has the family member's name written in the same typeface– consistency is key here.
Inter-Connected Canvas Prints Display
Sometimes your memories have different chapters and sections. For instance, a wedding includes several moments like the Engagement, the Bridal Shower, the Bachelor Party and the Rehearsal Dinner. By creating an inter-connected display with Canvas Prints, you can share the whole event from beginning to end. Mix and match sizes, backgrounds and memories to create a display that showcases every powerful moment.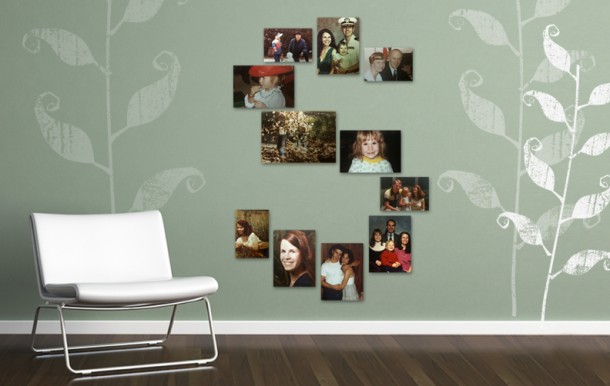 Letter-Shaped Canvas Prints Display
Names are important. They're our future, our present and our past. They tell us where we came from and who we are. Why not show off your name or an initial in a display of Canvas Prints. Add photographs of your family, your achievements and your travels. Use the smaller-sized Canvas Prints to create curves in your letter and the bigger sizes to establish the base.

Heart-Shaped Canvas Prints Display
Showcase your favorite moments in the shape of a heart. Use different 

sizes

 to create a cohesive mural of memories. This is a great way to relive your baby's first year, a beach vacation or special photographs from a wedding. For texture, add a heart-shaped photo well or upload a heart-themed embellishments. Consider including significant dates, locations, poem or even song lyrics to your mural.
keywords:canvas print display ideas, stretched canvas print, canvas printing, displaying on canvas ideas, canvas ideas, best canvas prints, how to display canvas